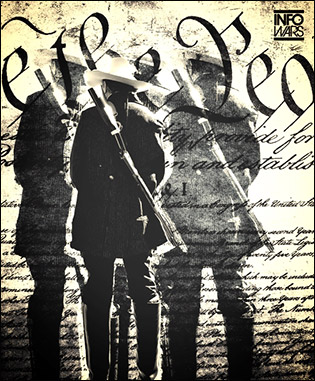 Infowars.com | Infowars reporter calls the NY State Division to report on an organization that's been stockpiling tons of ammo.
Mikael Thalen | "He never said I'm sorry, never apologized… he said you got to get someone to fix that door."
Infowars.com | Police did not file an incident report and would not say who the two men responsible for the flight were.
Paul Joseph Watson | Information hub would detect potential future criminals and allow government to "intervene".
Steve Watson | Two year battle against government ends in victory for mother who was locked in glass cage
William Norman Grigg | Cliven Bundy and his family were hardly the first Nevada ranchers to confront federally licensed cattle rustlers.
Kurt Nimmo | Cites example of South Ossetia and war between Georgia and Russia.
Paul Joseph Watson | Purchase of MREs, flashlights & ammunition is a "suspicious activity".