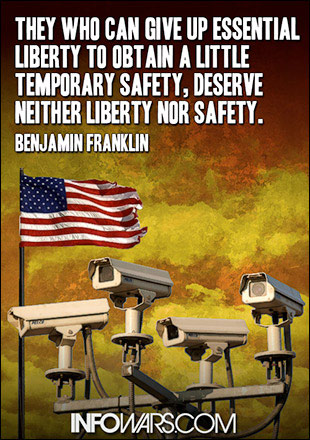 Mikael Thalen | "I feel that this needs to be put out for the public to see."
Daily Caller | Nevada assemblywoman Michele Fiore clashed with MSNBC's Chris Hayes regarding rancher Cliven Bundy's conflict with the federal government on Friday.
Breitbart | D.C., Justices Antonin Scalia and Ruth Bader Ginsburg talked about their views of the First Amendment.
BizPac Review | File this under the early bird gets the worm.
Reuters | At least two people were killed in a gunfight early on Sunday near a Ukrainian city controlled by pro-Russian separatists.
Infowars.com | The U.S. Justice Department is pushing for "smart" firearms. The new mandate would make guns biometric and/or proximity by forcing users to wear an identifiable bracelet.
Christina Sarich | While Americans comprise only 5 percent of the world population, we consume an incredible 50 percent of Big Pharma's drugs.
The Salt Lake Tribune | "It's simply time," one lawmaker said.