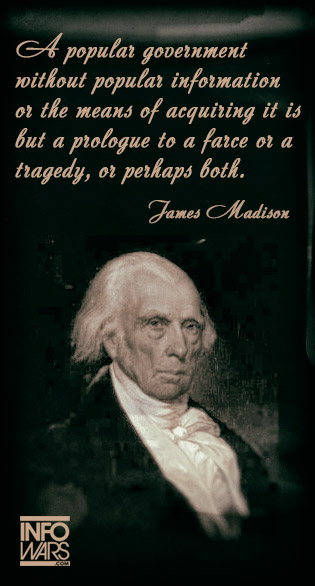 Infowars.com | Blow up over racism obscures real issue — liberty and property rights.
Kit Daniels | Authoritarians target new media by destroying First Amendment.
Infowars.com | Sen. Reid says "This is not a game."
Infowars.com | Nevada cattle rancher responds to claims made by the New York Times that he is a racist.
Steve Watson | What was meant as a creative warning about surveillance is already really in use on the streets of America.
Kurt Nimmo | "FBI took advantage of hackers who wanted to help support the Syrian people against the Assad regime."
Paul Joseph Watson | Boston Herald editorial labels bill a "frankly chilling proposition".
Kurt Nimmo | Mayor of Slovyansk in Ukraine says photos are of his friends.