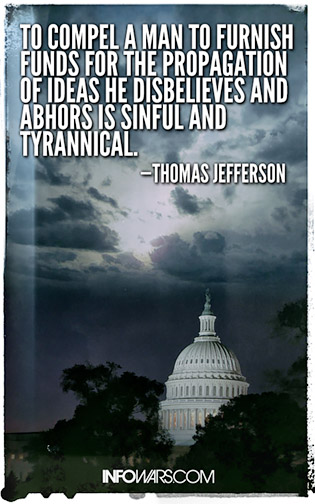 Adan Salazar | City of Hamburg defends state's attack on Second Amendment by attacking the First.
Kurt Nimmo | Law follows Russian claim journalists made "incorrect historical analogies" about Ukraine.
Paul Joseph Watson | Ex-RT host Liz Wahl is not "brave" or "courageous." Her resignation reeks of hypocrisy.
Infowars.com | Alex and the editor-in-chief of The Daily Caller also dive into a multitude of other topics.
Steve Watson | Minor family dispute ends with children screaming as they watch mom and dad jackbooted to the ground.
Paul Joseph Watson | How is the DHS obtaining private communications?
Kurt Nimmo | Americans should be able to file their taxes on a postcard.
Paul Joseph Watson | Newsweek writer asks if Satoshi Nakamoto is working on behalf of government.