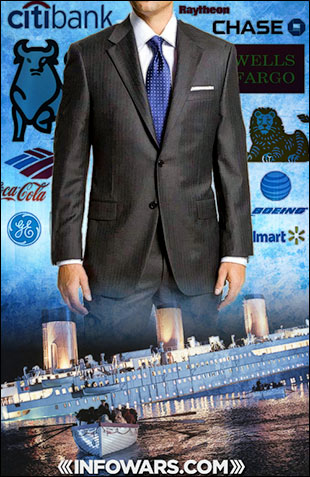 Kit Daniels | Your children belong to the state, according to Ohio senate bill.
Adan Salazar | Stems from case in which police conducted an illegal entry prior to obtaining warrant.
Paul Joseph Watson | Florida resident who generates her own electricity targeted for not being dependent on the state.
Alex Jones | Get off the NWO titanic before we all sink!
Steve Watson | Shocker: It is not unconstitutional to display the words "Merry Christmas"
Kurt Nimmo | Global economic elite are sworn to stealing and consolidating wealth, not spreading it around.
Paul Joseph Watson | Startling detail a sign of Beijing's plan to militarize space?
Paul Joseph Watson | Arms build-up intensifies.