Erik Ortiz
New York Daily News
December 24, 2012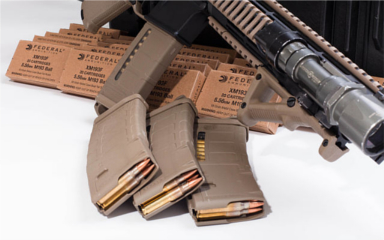 Photo by Joe Cereghino, via Wikimedia Commons
Gun owners have fired up "unprecedented" sales of assault weapon ammo in the days after the carnage at a Connecticut elementary school.
Brownells, the world's largest supplier of firearms accessories, announced less than a week after the Dec. 14 tragedy that it had sold 3-1/2 years worth of magazines for the AR-15 assault rifle in just 72 hours.
[...] Pete Brownell, president of the Iowa-based, family-owned company, wrote on AR15.com that "the demand for magazines actually exceeded the ability for the system to keep up with the volume that was being ordered."
Receive The Underground Insider!
---
Infowars.com Videos: