The Telegraph
February 6, 2013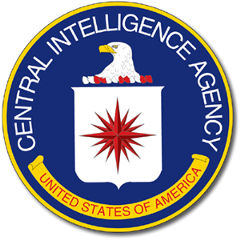 The CIA has been operating drone strikes from a remote base in Saudi Arabia, including the one which killed al-Qaeda's Anwar al-Awlaki.
The location of the base was first disclosed by The New York Times online.
A drone flown from there to Yemen was used two years ago in the operation to kill Awlaki, a US-born cleric alleged to be the operations chief of al-Qaeda in the Arabian Peninsula.
[...] The White House has defended drone strikes against al-Qaeda suspects as legal, ethical and wise and insisted they complied with US law and the Constitution, even if they targeted Americans.
(2012) FBI Admits Pentagon Dinner Guest al-Awlaki Worked for Them – http://www.infowars.com/fbi-admits-pentagon-dinner-guest-al-awlaki-worked-for-them/
(2012) Another Al Qaeda Boogie Man Brought Back From The Dead And Killed Off Again – http://www.infowars.com/another-al-qaeda-boogie-man-brought-back-from-the-dead-and-killed-off-again
(2012) Anwar al-Awlaki Was A FBI Asset, Triple Agent Before 9/11 – http://www.infowars.com/anwar-al-awlaki-was-a-fbi-asset-triple-agent-before-911/
(2011) No More Pentagon Dinners: Al Qaeda Leader Killed… Again – http://www.infowars.com/no-more-pentagon-dinners-al-qaeda-leader-killed-again/
(2010) CIA Stooge Awlaki Prime Suspect Behind Plane Bomb Plot – http://www.infowars.com/cia-stooge-awlaki-prime-suspect-behind-plane-bomb-plot/
(2010) 9/11 Mastermind Invited to Pentagon – http://www.infowars.com/al-qaeda-mastermind-invited-to-pentagon-after-911/
This article was posted: Wednesday, February 6, 2013 at 2:20 pm
Tags: drones, government corruption, terrorism
---
---
---
---