Congressmen Urge Constitutents to Help Defeat Obama's 'Dangerous' Legislative Proposals
Adan Salazar
Infowars.com
January 16, 2013
A freshman Congressman wants to leave the option of impeaching president Obama "on the table" if the commander-in-chief moves forward with executive actions that would further restrict the Second Amendment.
"In an interview with Florida's 'The Shark Tank,' Florida Republican Trey Radel addressed Texas Republican Rep. Steve Stockman's statement that he might seek impeachment if Obama goes forward with executive action to bring about gun control measures," reported the Daily Caller.
Radel says that we are at a historic "breaking point," and that Obama needs to be held accountable for circumventing the bounds of Congress.
"We've completely lost our checks and balances in this country," remarked Radel. "The Congress needs to hold the president accountable for the decisions that he's making right now and that's why again I would say that all options are on the table for doing so."
Shortly after the president's speech concerning gun violence today, Congressman Radel expressed his disappointment with the president's latest overreach attempt, tweeting, "23 exec actions Obama plans to take to address guns–Dems ask yourselves: What if this were a Rep Pres? Let's have debate, not power grab."
The Congressman's sentiments echo Texas Rep. Steve Stockman's threat to use "any means necessary" to thwart Obama's efforts to undermine the Second Amendment up to and including filing articles of impeachment.
"Under no circumstances whatsoever may the government take any action that disarms any peaceable person – much less without due process through an executive declaration without a vote of Congress or a ruling of a court," Rep. Stockman stated, according to a press release. "If the President is allowed to suspend constitutional rights on his own personal whims, our free republic has effectively ceased to exist."
Following Obama's national address on "gun safety" today, Congressman Stockman put out another fuming press release calling Obama's proposals "dangerous."
"My staff is reviewing the Executive Orders. Should President Obama issue Orders infringing upon your basic human right, I am prepared to fight back with peaceable legislative force," the press release states.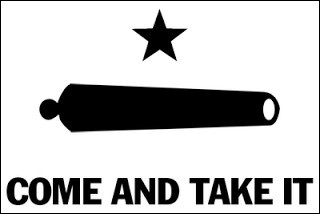 Stockman said, "We owe it to innocent people to make this country as safe as possible. Sadly, in President Obama's announcement every tragedy he mentioned was either in a state that aggressively restricts the right to keep and bear arms or was in a location that banned guns completely."
Stockman's press release notes that filing articles of impeachment "is not something to be taken lightly," adding that "It is a grave and serious undertaking that should only be initiated in a sober and serious manner. It should be reserved only for most egregious of trespasses by the President."
The Congressman says that Obama's use of Executive Orders to eviscerate the Second Amendment would constitute "such a trespass."
"The President cannot issue executive orders depriving the people of full access to an enumerated constitutional right."
Rep. Stockman's latest press release calls on all Americans eager to preserve their constitutional right to reach out to their state senators and House members to "urge them to support efforts to overturn or defund any proposed executive actions and to defeat the President's dangerous legislative proposals."
"The President is not an absolute ruler, and his actions and orders can be checked and balanced by the Congress and the courts – if the Congress is willing."
"That is why I ask you to please contact your elected representatives at House.gov and Senate.gov and politely urge them to support legislative efforts to overturn and defund the president's Orders, and to defeat his legislative proposals."
"The right to keep and bear arms is a basic human right that has kept us free for over two centuries. With a vigilant citizenry eager to contact their elected officials and make their voice heard, it will continue to be that way."