Awr Hawkins
Breitbart
Oct. 3, 2013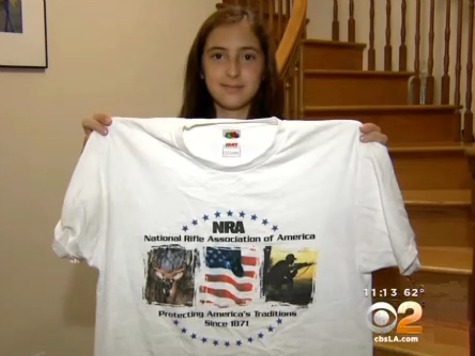 A female student at Canyon High School in Anaheim Hills was ordered to change out of her t-shirt because it promoted the NRA.
According to CBS Los Angeles, Haley Bullwinkle said she was sent to the principal's office in September "for violating the school's dress code that forbids offensive, violent, or divisive clothing."
The "offensive" shirt was a gift from Bullwinkle's father, which he gave her after he became a member of the NRA.
Receive The Underground Insider!
---
Infowars.com Videos: