Helene Fouquet & Alan Katz
Bloomberg
December 29, 2012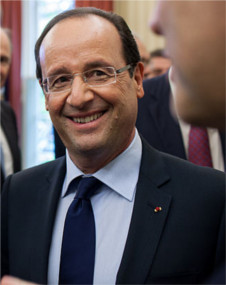 President Francois Hollande's 75 percent millionaire-tax is unconstitutional because it fails to guarantee taxpayer equality, France's top court ruled today.
The tax, one of Hollande's campaign promises, had become a focal point of discontent among entrepreneurs and other wealth creators, some of whom have quit French shores as a result. The ruling comes as the president seeks to cut France's public deficit to 3 percent of gross domestic product next year from a projected 4.5 percent this year.
"Politically, this has an impact because it was a symbol for French public opinion, and was considered abroad as the emblem of French tax excess, of French tax hell," said Dominique Barbet, senior economist at BNP Paribas SA in Paris. "In deficit terms, it's truly negligible."
Receive The Underground Insider!
---
Infowars.com Videos: