Abby Olheiser
Slate.com
December 24, 2012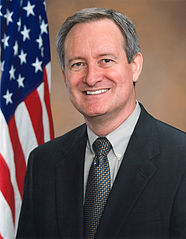 Republican Senator Mike Crapo has apologized after his DUI arrest in Alexandria, Va. on Sunday morning.
Crapo, a Mormon with a political reputation for social and fiscal conservatism, was pulled over by police after he ran a red light. He then failed the field sobriety test and was arrested at about 12:45 a.m. According to Politico, the Idaho senator's blood alcohol level was .110. The legal limit is .08.
Here's his apology, issued Sunday night (via Politico):
"I am deeply sorry for the actions that resulted in this circumstance. I made a mistake for which I apologize to my family, my Idaho constituents and any others who have put their trust in me. I accept total responsibility and will deal with whatever penalty comes my way in this matter."
Receive The Underground Insider!
---
Infowars.com Videos: