How Will Obamacare's Uninsured Penalty Work?
Jay MacDonald
Fox Business
October 24, 2013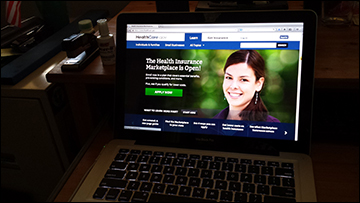 Beginning in 2014, Obamacare requires all but a few Americans to obtain health insurance. The question is, will they?
Odds-making by health care experts on whether nearly 50 million uninsured Americans will respond to the Affordable Care Act's "individual mandate" has been rivaled only by prenatal speculation surrounding the birth date and gender of Britain's Prince George.
"Now it's becoming real," says Douglas Hough, associate director of the Bloomberg School of Public Health at Johns Hopkins University and author of "Irrationality in Health Care." "Instead of being conceptual, now the individual parts of the ACA are coming into effect and, with the individual mandate, people are going to have to start making some decisions."
Related Articles
---