Kurt Nimmo
Infowars.com
August 30, 2011
In addition to pushing junk food – chock full of saturated fats, hydrogenated fats and refined sugar – McDonald's is now pushing dangerous vaccinations on school kids, as the photo below sent by an Infowars.com reader reveals.
The corporate propaganda effort is called "Immunize for healthy lives" (sic) and is set to coincide with the start of a new year of government indoctrination at public schools.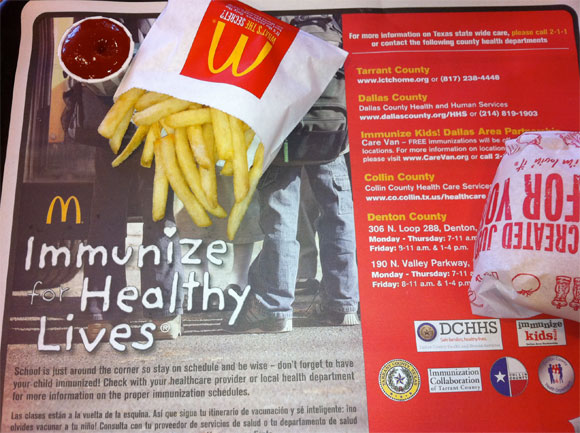 Receive The Underground Insider!
---
Infowars.com Videos: