Telegraph.co.uk
December 14, 2012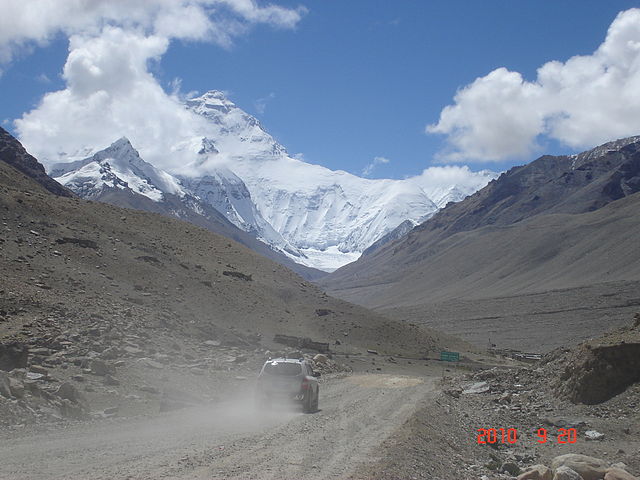 Gravel road leading to Everest Base Camp, Tibet, China after leaving paved Friendship Highway [not the contested image] (Photo by Gail Morrison, via Wikimedia Commons)
The agency said on its website that Russian cosmonaut Yuri Malenchenko's snap from the International Space Station, 230 miles above Earth, showed Everest lightly dusted with snow.
The picture spread rapidly via Twitter and was picked up by media around the world.
But Nepalis voiced their suspicions on social media. Journalist Kunda Dixit, an authority on the Himalayas, tweeted: "Sorry guys, but the tall peak with the shadow in the middle is not Mt Everest."
Receive The Underground Insider!
---
Infowars.com Videos: