Donna Anderson
Infowars.com
October 17, 2012

In an open letter to Candy Crowley the National Organization for Women encouraged her to "go rogue" during last night's debate. Crowley, however, must have misread the letter and when she realized she couldn't just whip out her compact in front of millions of viewers, she did the only other thing she could do to add some rosy color to her cheeks.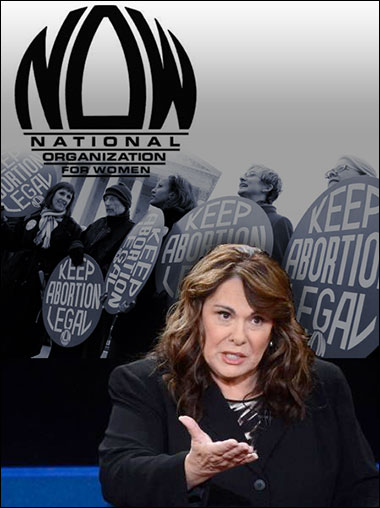 In her open letter to Crowley on October 16, 2012, NOW President Terry O'Neill wrapped Crowley in a warm embrace and said, "Don't worry, sister, I 'got your back.' O'Neill expressed her outrage that Crowley's role was going to be "limited to nothing more than facilitating questions from audience members."
O'Neill then encouraged Crowley to "go rogue" and asked for her help:
"Women's access to health care, birth control and abortion have been under increased attack since the 2010 elections. We desperately need you to ensure that these critical issues are raised. Far too much is at stake."
"Please do all you can to make sure that voters know where the candidates stand — and as you "go rogue," know that we fully support you. In fact, NOW posted a petition on our website asking folks to pledge their support for you, and in less than 24 hours we have received thousands and thousands of signatures. Make us proud, Candy!"
In the days leading up to last night's Town Hall debate, Crowley publicly let it be known that she wasn't just going to sit there and hold a microphone, even though the page eight of the 21-page Memorandum of Understanding clearly said that's exactly what she was supposed to do.
"The moderator will not ask follow-up questions or comment on either the questions asked by the audience or the answers of the candidates during the debate or otherwise intervene in the debate except to acknowledge the questioners from the audience or enforce the time limits, and invite candidate comments during the 2 minute response period."
Crowley, pumped up by the presumed adoration of her fans and the knowledge that NOW was counting on her to "go rogue" and take a stand for women, repeatedly tried to insert herself into the debate. And President Obama, who contested Crowley's participation and wanted her to keep quiet before the debate, was more than happy to oblige when Crowley came out on his side.
Obama deliberately misquoted himself regarding the terrorist attack in Libya:
"The day after the attack, governor, I stood in the Rose Garden and I told the American people in the world that we are going to find out exactly what happened. That this was an act of terror and I also said that we're going to hunt down those who committed this crime."
When Governor Romney reminded the audience that that wasn't really what Obama said, Obama called for Crowley to get the transcript and fact-check it. Crowley then piped up and told the audience members and Romney that Obama was right, that's exactly what he'd said.
But here's what Obama really said:
"No acts of terror will ever shake the resolve of this great nation, alter that character, or eclipse the light of the values that we stand for. Today we mourn four more Americans who represent the very best of the United States of America. We will not waver in our commitment to see that justice is done for this terrible act. And make no mistake, justice will be done."
And now, this morning, Candy Crowley isn't quite apologizing. In a quote at Newsbusters, Crowley says:
"It was one of those moments, and I could even feel that here, you know, when you say something you're not expecting. He was right in the main, I just think he picked the wrong word.
Trying to downplay her embarrassing gaffe even further, Crowley said, "They're going to parse and we all know about what the definition of is is, but, I, uh, you know, in the end, I think John [King]'s probably right. I think this has a lot more to with jobs and the debt crisis and all of that kind of stuff."
Crowley's takeaway from this whole sordid affair? Well, she'll certainly learn that "going rogue" and "going rouge" are two different things. They may both leave you red in the face, but only one makes you more attractive to the audience.
This article was posted: Wednesday, October 17, 2012 at 10:47 am
Tags: activism, domestic news
---
---
---
---