Kurt Nimmo
Infowars.com
May 4, 2011
In an ongoing effort to bait the hook and heighten the drama around the release of photos the government will eventually offer as definitive proof Osama bin Laden was killed by Nay Seals, the corporate media has released gruesome photos of three dead men in Pakistan. Other photos shows the trash-strewn grounds of the compound where the government alleges Bin Laden was hiding out.
***WARNING: The following photos are gruesome & explicit in nature, but as other mainstream sources have already begun pulling the photos, we present them as a more-complete document of the government's bizarre unfolding narrative surrounding the official death of Osama bin Laden.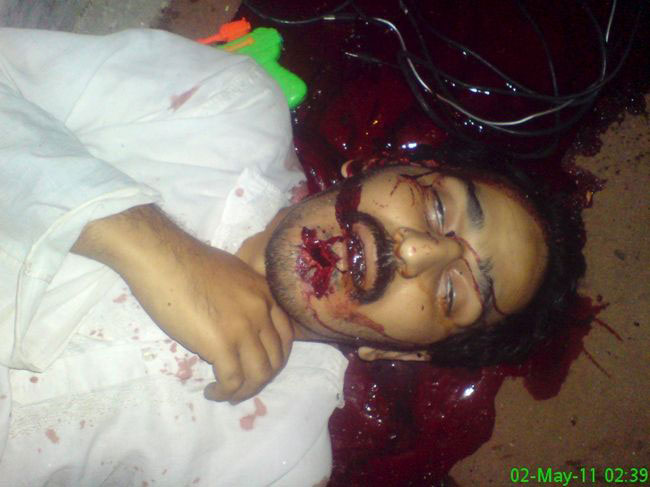 Click for larger image.
The man is not Osama bin Laden. It is one of several said to have been sold to Reuters by an anonymous Pakistani security official. The close-cropped pictures do not show any weapons on the dead men, according to Reuters.
Earlier today, Obama announced he will not release photographs taken by the U.S. military after it purportedly executed Osama bin Laden, members of his family, and others at a house located in the military garrison town of Abbottabad, just north of Pakistan's capital.
See our reports:
Was Bin Laden Assault A Jessica Lynch-Style Fable?
Osama bin Laden Murder Fable: A Work in Progress