Infowars.com
October 4, 2012
The thought of PBS relying solely on donations from foundations, charitable trusts, and "people like you" sends shivers down Big Bird's spine.
During last night's debate, Mitt Romney's statement that he "loved Big Bird," but if elected, he would likely cut federal funding for PBS almost immediately ignited a new meme that continues to be spread throughout the blogosphere and Twitter.
To be clear, Big Bird has little to worry about as Sesame Street executive VP Sherrie Westin told CNN last week that "very, very little funding" for the show comes from PBS.
Regardless, here are a few hilarious images and tweets depicting The Sesame Street crew's response to the cuts:
At 6:39 p.m. Pacific time, @BIGBIRD tweeted:
WTF Mitt Romney…

— Big Bird (@BlGBlRD) October 4, 2012
At 6:41 p.m., @FiredBigbird tweeted:
Somewhere Paul Ryan is kicking over trash cans in hopes of smoking out Oscar the Grouch

— Big Bird (@FiredBigBird) October 4, 2012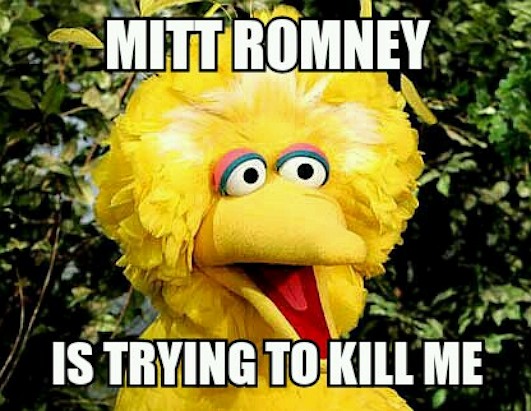 #SaveBird! Otherwise. Let's count how many unemployment offices we can find!

— Count Von Count (@FiredCount) October 4, 2012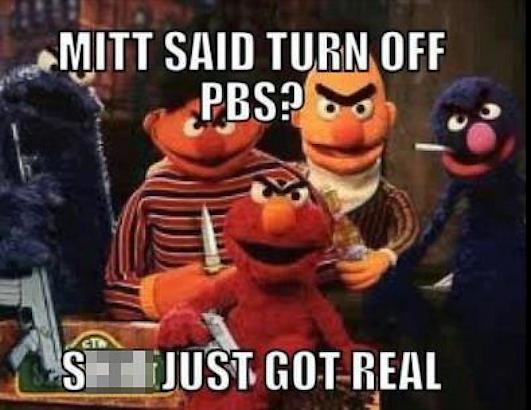 Been considering an alternate profession since @mittromney stopped me from teaching kids the light. How do I look? twitter.com/FiredKermit/st…

— Kermit the Frog (@FiredKermit) October 4, 2012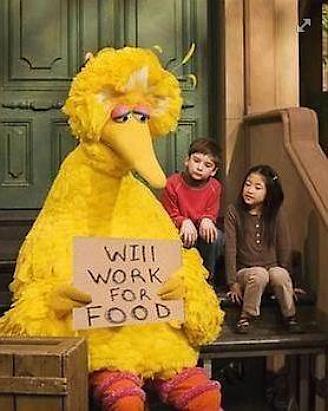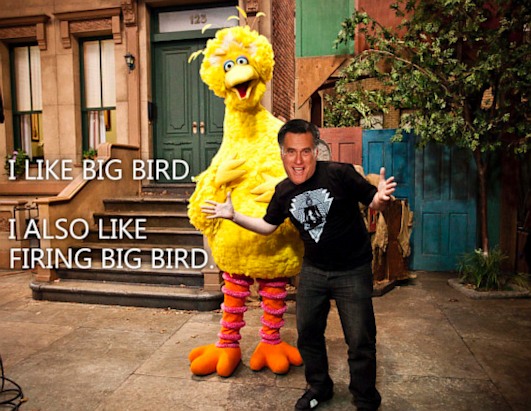 THIS twitter.com/XPhile1908/sta…

— XPhile1908 (@XPhile1908) October 4, 2012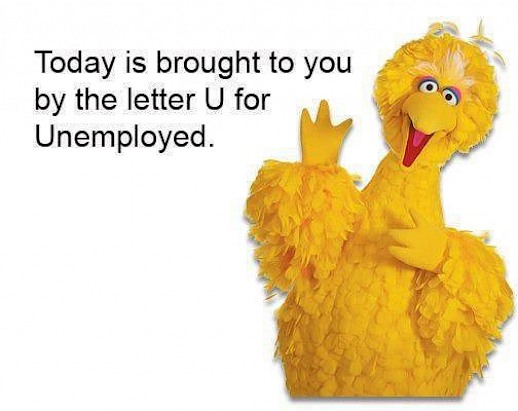 Receive The Underground Insider!
---
Infowars.com Videos: