Owen Jarus
Live Science
March 31, 2014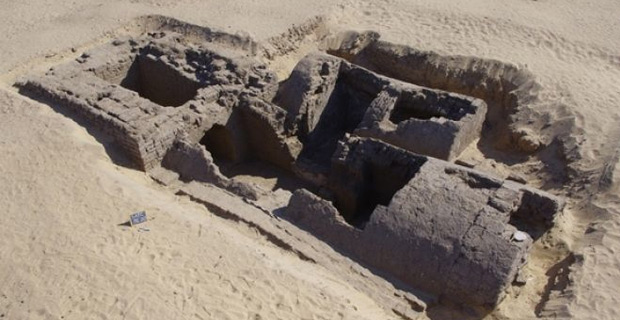 A tomb newly excavated at an ancient cemetery in Egypt would have boasted a pyramid 23 feet high at its entrance, archaeologists say.
The tomb, found at the site of Abydos, dates back around 3,300 years. Within one of its vaulted burial chambers, a team of archaeologists found a finely crafted sandstone sarcophagus, painted red, which was created for a scribe named Horemheb. The sarcophagus has images of several Egyptian gods on it and hieroglyphic inscriptions recording spells from the Book of the Dead that helped one enter the afterlife.
There is no mummy in the sarcophagus, and the tomb was ransacked at least twice in antiquity. Human remains survived the ransacking, however. Archaeologists found disarticulated skeletal remains from three to four men, 10 to 12 women and at least two children in the tomb.
The Emergency Election Sale is now live! Get 30% to 60% off our most popular products today!