Amanda Holpuch
The Guardian
February 20, 2013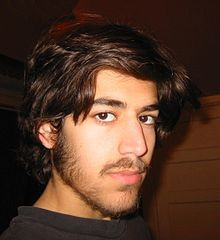 A blogger has published once-classified FBI files that show how the agency tracked and collected information on internet activist Aaron Swartz.
Swartz, who killed himself in January aged 26, had previously requested his files and posted them on his blog, but some new documents and redactions are included in the files published by Firedoglake blogger Daniel Wright.
Wright was given 21 of 23 declassified documents, thanks to a rule that declassifies FBI files on the deceased. Wright said that he was told the other two pages of documents were not provided because of freedom of information subsections concerning privacy, "sources and methods," and that can "put someone's life in danger."
Our 4th of July Super Sale has been extended! Get double Patriot Points and free shipping on the hottest items!