As President Donald Trump continues taking flak from both sides of the political aisle, active duty military and veterans are coming to the aid of their Commander-in-chief.
By now it's obvious Trump has enemies within the Democrat party and embedded in the Republican establishment, deep state operatives willing to wage a coup against the incoming administration's "America First" agenda.
The full-scale disdain of the president was on display at a Florida VA hospital earlier this week when a portrait of Donald Trump put up by Army veteran and Republican Congressman Brian Mast was taken down by hospital management.
In response to the overwhelmingly negative portrayal of Trump in the dishonest, fake news media, veterans from all walks of life are joining Infowars' initiative to show their support for the president.
Military veterans and active duty service members are encouraged to submit their photos showing their support for the president to: [email protected].
Photos will be continually added to this page:
Here's just a sample of what we've received so far, and thanks to everyone who has participated!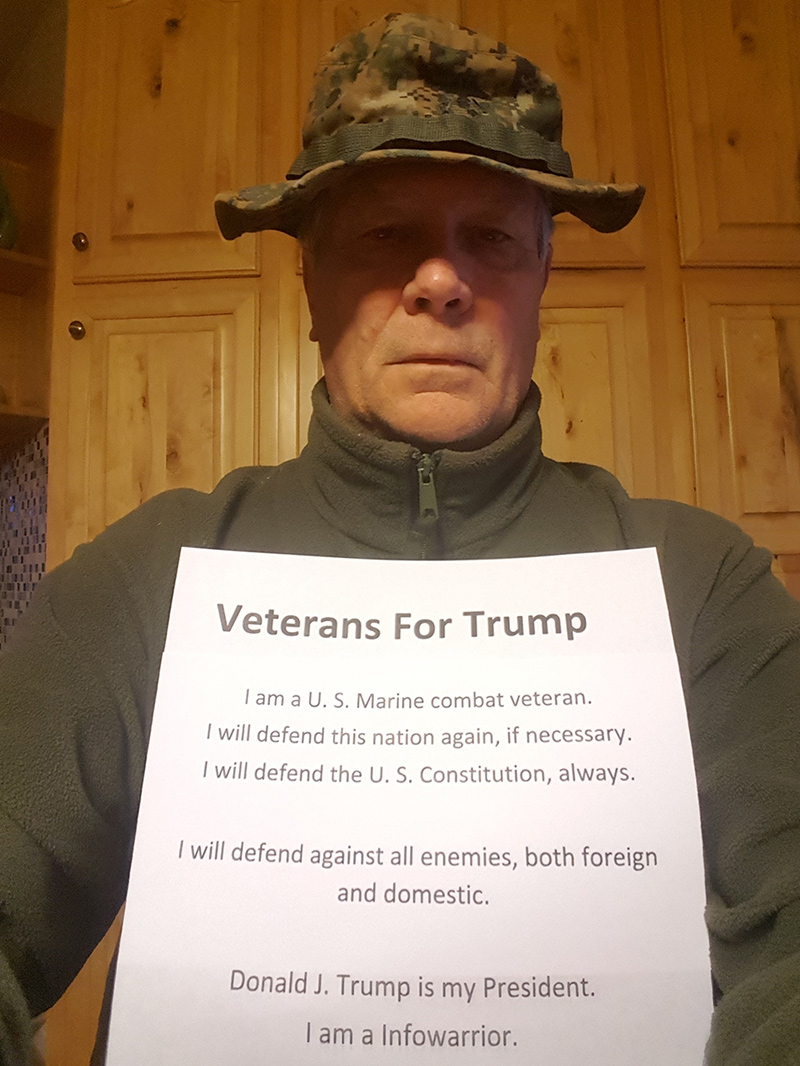 ATTENTION VETERANS AND ACTIVE DUTY SERVICE MEMBERS: Submit your Trump Support photos via email to: [email protected].
Veteran Navy Seal: "We Are Behind You Mr Trump"

The Reopen America Back to School Special is now live! Save up to 60% on our most popular items!