We Are Change Atlanta
You Tube
February 28, 2011
We Are Change Atlanta represented at this public viewing of controlled demolition at the campus of Georgia Tech.
Around 1,500 people showed up to watch this engineered destruction and WACA was there to hand out flyers, dvd's, and various other materials
Supporting the need for a new and independent investigation of the crimes of September 11th, 2001. Thank you to everyone who got up really early to record, activate, and discuss alternative perspectives to 9/11. We were fortunate to interact with the president of Ga. Tech Dr. Bud Peterson. Dr. Peterson was very polite and listened as we described our desire to create a debate if anyone from Ga. Tech would be willing to represent the "official" technical explanation of 9/11 against a representative from the Architects and Engineers for 9/11 truth. We were given the names of the deans of the respective architectural and engineering departments and will be contacting them shortly with our desire to set this up.
FLASHBACK: 9/11 Truth at Austin Demolition of Intel Building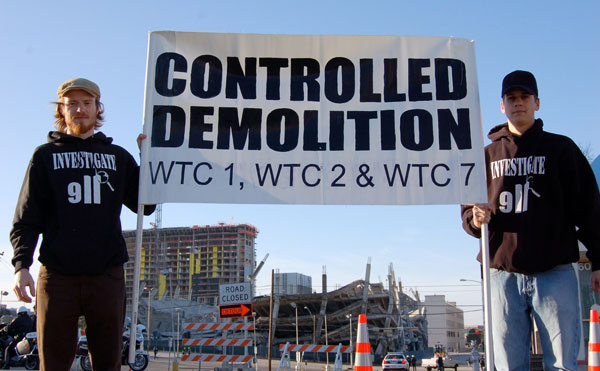 Our 4th of July Super Sale has been extended! Get double Patriot Points and free shipping on the hottest items!