Josh Levs
CNN
February 25, 2013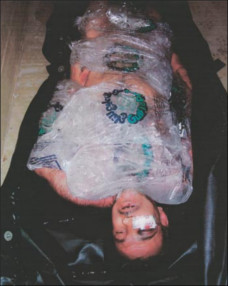 The Afghan government says armed individuals who may be U.S. special forces carried out acts of torture and murder, allegations that spurred it to demand that members of the elite American military units leave a key province west of Kabul.
The U.S. military says it is investigating.
NATO's International Security Assistance Force must stop all special force operations out of Wardak province, an area west of the Afghan capital where the alleged horrors took place, Afghanistan's National Security Council demanded. And all U.S. special forces must be gone from the province within two weeks.
At a meeting of the council, led by President Hamid Karzai, "it became clear that armed individuals named as U.S. special force stationed in Wardak province engage in harassing, annoying, torturing and even murdering innocent people," Karzai's office said in a statement. It did not indicate who "named" the group a U.S. special force.
[…] U.S. officials have said such raids are vital to NATO's operation against insurgents.
Our 4th of July Super Sale has been extended! Get double Patriot Points and free shipping on the hottest items!