WKRG Staff
WKRG.com
April 24, 2012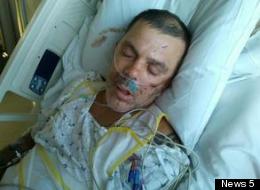 Matthew Owens allegedly beaten on his front porch remains in critical condition.
Mobile police expect to make arrests in the Matthew Owens beating case today.
Owens is in critical condition at USA Medical Center, three days after police say he was beaten by "multiple people" armed with chairs, pipes and paint cans Saturday night in front of his house on Delmar Drive.
Police are downplaying the Trayvon Martin comment, but the family insists one of the attackers said "Now thats justice for Trayvon" after the attack. Trayvon Martin is the unarmed teenager police say was shot and killed February 26 by neighborhood watch captain George Zimmerman in Samford, Florida.
Our powerful B vitamin formula, Ultra 12, is now back in stock at 50% off with double Patriot Points and free shipping!