CBS News
February 6, 2013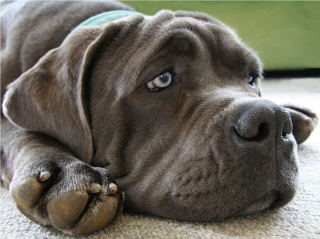 Dog owners who refuse to fit Fido with a microchip may someday find themselves fetching a hefty fine, the British government said Wednesday.
All dogs in England will have to be fitted with microchips by 2016, authorities said, meaning that canines across the country will be chasing cars with a tiny circuit embedded in the back of their necks.
[…] But officials say what was once an optional extra will become mandatory in three years. Owners who refuse to fit their dogs with chips face fines of up to 500 pounds ($800).
Chip Implants Linked to Animal Tumors – http://www.washingtonpost.com/wp-dyn/content/article/2007/09/08/AR2007090800997_pf.html
Chips: High-tech aids or tools for Big Brother? – http://www.nbcnews.com/id/19904543/#.URKvGGef-cY
TWO DOGS DEVELOP FAST-GROWING, LETHAL TUMORS – http://www.antichips.com/press-releases/chipped-pets.html