Aaron Dykes
Infowars.com
August 8, 2011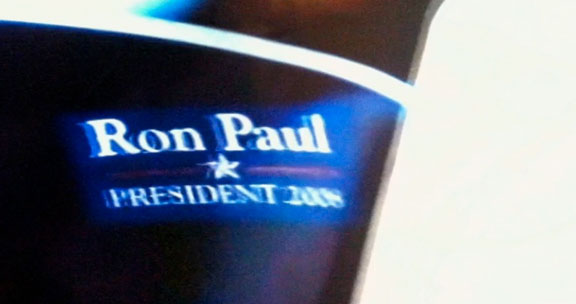 Still from Episode 4 of AMC's Breaking Bad, depicting Meth Lab Druglord as Ron Paul Supporter.
We have received numerous e-mails angry about AMC's popular cable drama Breaking Bad, which tied a high-end meth lab with 2012 Presidential Candidate Ron Paul during its episode "Bullet Points" (Episode 4). Investigators in the program uncovered a drug cookbook which included a Ron Paul campaign sticker, as well as one for musician Willie Nelson. The Ron Paul sticker was displayed very briefly, but the insinuation was clear– implied support for drug usage.
Shortly later in the episode, a meth user rants about the effects of radiation from TSA scanners, cell phones and microwaves.
As Ron Paul is also a noted critic of TSA policies, was this intention propaganda to demonize some of the biggest critics of controversial government policies?
{openx:49}