Natural News
August 30, 2013
Two detailed studies shine light on the devastating side effects that antipsychotic medications have on children and adolescents. One study, recently published in JAMA Psychiatry, reports that children on anti-psychotic medications are three times more likely to develop type 2 diabetes. The other study delves further into the dark side of the medications, showing suicide rate increases 20 times greater when antipsychotic medication is used as treatment.
Antipsychotic drugs are one of the biggest hoaxes of modern day medicine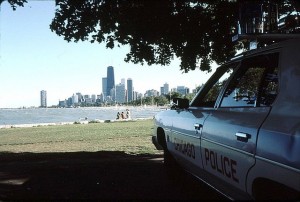 Antipsychotic drugs, which have been mass produced in the last decade and prescribed like candy, are looked to as the mood "cure all." What researchers are realizing, though, is that these medicines are actually more like science experiments on the brain, created by chemists and peddled by drug dealing giants who have no clue how each individual's mind may react to the mind altering effects their drugs impose. Most times, these drugs provide reverse outcomes and devastating side effects. The blind trust in these brain altering drugs is fooling many into believing in a chemical crutch instead of dealing with life's realities. Instead of adjusting thought patterns, diet habits and correcting nutritional deficiencies, many run to the doctor looking for a pill to cure their "anxiety."
These pills are not dealing with the root of emotional stress and mental instability. The pills do not let the person properly heal with time. Rather, they change the chemical structure of the brain in a way that destroys a natural healing process, a person's inner strength and adaptation, their ability to understand gratitude, determination, responsibility and strength.
Children "three times more likely" to develop diabetes
The diabetes study, conducted by researchers from the Vanderbilt University School of Medicine in Nashville, TN, between 1996 and 2007, focused on children and young adults between ages 6 and 24 who were enrolled in Tennessee's Medicaid program.
During that time, a staggering 28,858 young recipients were put on antipsychotic drugs. Another 14,429 control patients were prescribed alternative medication.
During the first year follow-up period, 106 incident cases of type-2 diabetes cropped up among all studied participants. The rate of those placed on anti psychotic drugs was three times higher within the first year. Also, the average age for drug-induced diabetes occurrence was 16.7 years.
(Article continues on next page.)