Joe Wolverton, II, J.D.
The New American
May 7, 2014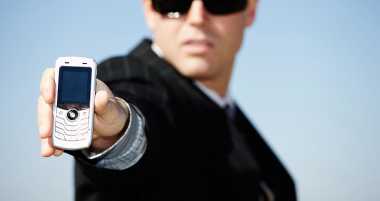 A "rogue" group within the Environmental Protection Agency (EPA) that is run out of the White House is operating outside the law and for years has "blocked independent investigations by the EPA's inspector general," according to an Associated Press account of an EPA investigator's prepared congressional testimony.
In testimony at a hearing of a House oversight committee scheduled for Wednesday, May 7, Patrick Sullivan, an assistant EPA inspector general for investigations, is expected to provide compelling evidence of an extraordinary abuse of power — even for Barack Obama — by the all but unknown EPA Office of Homeland Security.
The Associated Press reports:
The office of about 10 employees is overseen by EPA Administrator Gina McCarthy's office, and the inspector general's office is accusing it of impeding its independent investigations into employee misconduct, computer security and external threats, including compelling employees involved in cases to sign non-disclosure agreements.

"Under the heavy cloak of 'national security,' the Office of Homeland Security has repeatedly rebuffed and refused to cooperate with the OIG's ongoing requests for information or cooperation," Sullivan wrote in prepared testimony obtained by The Associated Press. "This block unquestionably has hamstrung the Office of Inspector General's ability to carry out its statutory mandate to investigate wrongdoing of EPA employees."
In other words, a unit within the EPA that is under the direct control of the White House and its political associates is using the "national security" trope to actively prevent investigations into EPA violations of the law. Given the high profile of their benefactor, this group fears no repercussions.