havasunews.com
April 28, 2014
Arizona is usually considered at the forefront of laws that protect the Second Amendment's right to bear arms. This month, it's Georgia with a newly minted law dubbed the "guns everywhere" law.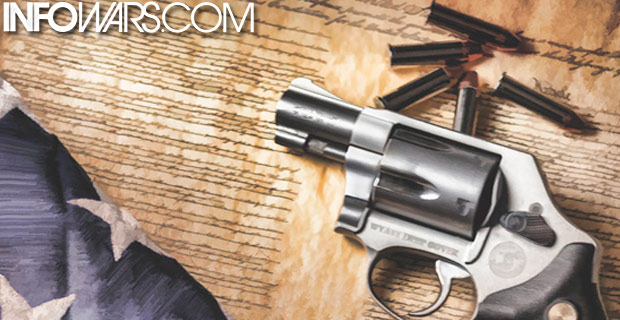 Georgia's new law was signed last week and goes into effect July 1. It allows the carrying of guns in public buildings, bars and schools. Importantly, and even though it is hailed by gun rights groups, the new law also carries restrictions on the right to carry everywhere. For example, someone carrying a gun into a bar must leave if asked by the owner to do so.
A key part of the new Georgia law deals with guns in public buildings. Now that Arizona Gov. Jan Brewer has vetoed a couple of bills on the same topic, Arizonans have a chance to see how Georgia's approach plays out.
Be sure to get your improved boost of zinc and pregnenolone today with The Real Red Pill Plus now at 60% off!