Voice of Russia
February 6, 2013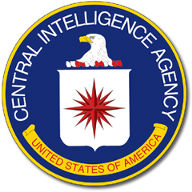 The full extent of the CIA's extraordinary rendition programme has been laid bare with the publication of a report showing there is evidence that more than a quarter of the world's governments covertly offered support.
At least 54 countries including Syria, Iran, Sweden, Iceland, and UK offered CIA "covert support" to detain, transport, interrogate and torture suspects in the years following the 9/11 attacks, according to a new report.
The 213-page report released by the Open Society Justice Initiative (OSJI), a New York-based human rights organization, documents wide-ranging international involvement in the American campaign against Al-Qaeda.
Our 4th of July Super Sale has been extended! Get double Patriot Points and free shipping on the hottest items!