Kurt Nimmo
Infowars.com
August 17, 2011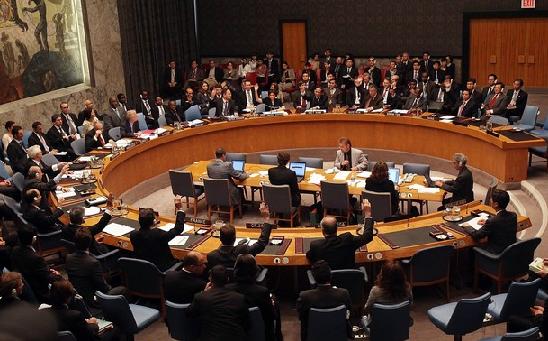 U.N. Security Council issued condemnation of Syria on August 4.
On August 5, Russia sent a stern warning to Syria. "We are watching how the situation is developing. It's changing, and our approach is changing as well," said Dmitry Medvedev in an interview to the Russian Izvestia newspaper.
Medvedev's message was important because the only thing standing between a United Nations Security Council resolution with stronger language on Syria is Russia and China.
At the same time, Russia's envoy to NATO, Dmitry Rogozin, said the UN Security Council's August 4 condemnation of the violence in Syria "means that the planning [of a military campaign against Syria] is well underway. It could be a logical conclusion of those military and propaganda operations, which have been carried out by certain Western countries against North Africa."
Now comes another signal that an attack may be coming soon:
The United Nations announced Wednesday it is temporarily withdrawing some staff from Syria in light of the government's violent crackdown on demonstrators.

Michael Williams, the U.N. special coordinator for Lebanon, said 26 non-essential international staff and their families are being relocated from Syria, the United Nations said in a release.

U.N. Secretary-General Ban Ki-moon has spoken out in recent days against the crackdown, in which as many as 2,000 people have been killed in the last five months.