Kelly Riddell
Washington Times
February 11, 2014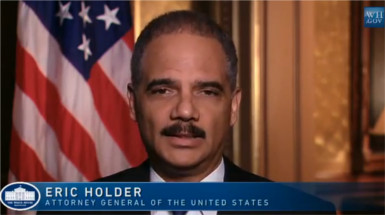 U.S. Attorney General Eric Holder will step down this year, he said in an interview with the New Yorker's Jeffrey Toobin in the magazine's Feb. 17 edition.
In a feature article, Mr. Holder said he plans on staying in his position "well into" the year.
Last November, Mr. Holder, the first black attorney general, told CBS News he didn't have "any plans" to step down.
The Emergency Election Sale is now live! Get 30% to 60% off our most popular products today!