Phillip Coorey, Jacqueline Maley
Sydney Morning Herald
November 20, 2012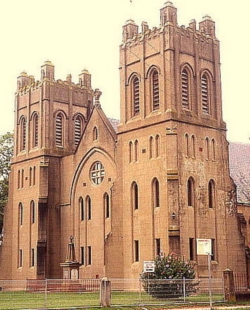 Photo by Sardaka, via Wikimedia Commons
Victims of sexual abuse would be able to sue the Catholic Church for compensation as a result of the recommendations of the Royal Commission on Child Sexual Abuse, legal experts say.
And any victim of sexual abuse would be able to give evidence, if they wished.
A discussion paper released late on Monday by the commission secretariat says the commission's findings "may extend to ensuring that there are no obstacles to the making of claims and that there is sufficient support for victims of abuse in pursuing those claims."
[…] The commission will investigate all institutions and was sparked by allegations of abuse and cover-up by the Catholic Church in the Hunter Valley.
We are now accepting pre-orders for our healthy and delicious storable food. Stock up today!