Reuters
September 23, 2012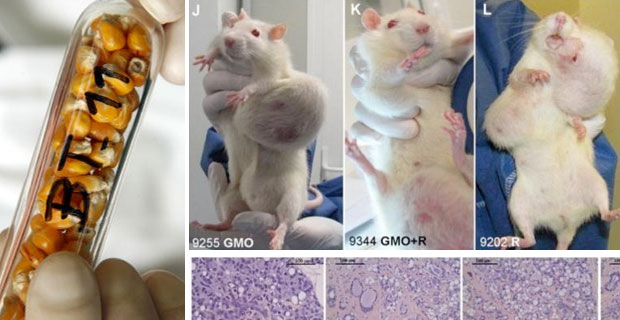 The French author of a study linking a type of genetically modified corn to higher health risks in rats dismissed criticism of his research methods on Thursday, describing the work as the most detailed study to date on the subject.
Gilles-Eric Seralini of the University of Caen and colleagues said on Wednesday that rats fed on Monsanto's genetically modified corn or exposed to its top-selling weed killer suffered tumors and multiple organ damage and premature death.
[…]
Speaking at a news conference in Brussels on Thursday, Seralini defended the peer-reviewed study, which was published in the journal Food and Chemical Toxicology.
[…] "I'm waiting for criticism from scientists who have already published material in journals … on the effects of GMOs and pesticides on health, in order to debate fairly with peers who are real scientists, and not lobbyists."
Health Canada to review GM corn study, promises action
TIMES COLONIST – Health Canada said this week it will take action if its review of a new study, which found Canadian-grown genetically modified corn is linked to elevated risks of cancer, organ damage and premature death in rats, "demonstrates a risk" to Canadians. >>>Read full article
France orders probe after rat study links GM corn, cancer
AFP – France's government on Wednesday asked a health watchdog to carry out a probe, possibly leading to EU suspension of a genetically-modified corn, after a study in rats linked the grain to cancer. >>>Read full article
Jeffrey M. Smith: Monsanto, GMO Seeds of Destruction