Associated Press
May 12, 2014
In the northern Arizona city of Williams, restaurant patrons don't automatically get a glass of water anymore. Residents caught watering lawns or washing cars with potable water can be fined. Businesses are hauling water from outside town to fill swimming pools, and building permits have been put on hold because there isn't enough water to accommodate development.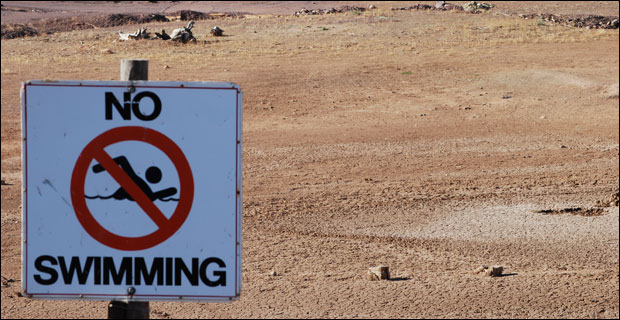 Officials in the community about 60 miles from the Grand Canyon's South Rim have clamped down on water use and declared a crisis amid a drought that is quickly drying up nearby reservoirs and forcing the city to pump its only two wells to capacity.
The situation offers a glimpse at how cities across the West are coping with a drought that has left them thirsting for water. More than a dozen rural towns in California recently emerged from emergency water restrictions that had a sheriff's office on the lookout for water bandits at a local lake. One New Mexico town relied on bottled water for days last year. In southern Nevada, water customers are paid to remove lawns and cannot install any new grass in their front yards.