RT
March 5, 2014
Warships of the Baltic Fleet which participated in surprise military exercises of forces from Western and Central Military Districts came back to their permanent bases on Wednesday, head of the information support department of the press service of the Western Military District for the Baltic Fleet Captain 2nd Rank Vladimir Matveyev told Itar-Tass.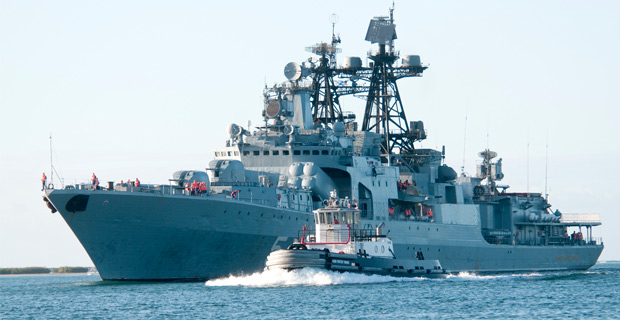 "More than 30 warships, cutters and logistic support vessels were involved in different military exercises that were held at maritime ranges in the Baltic Sea," he said.
Warships performed gun and missile fire drills, deepwater bombing and mine planting, drilled anti-submarine missions and had a drill to unblock a Russian ship from unidentified ships violating international sea law.
"Military exercises were held in a hard tactical situation, difficult hydro-meteorological conditions and with limited visibility due to fog," a Baltic Fleet's official said.
Units of coastal troops and sea-based aviation of the Baltic Fleet were also engaged in surprise military exercises.
"Naval forces deployed in Russian westernmost Kaliningrad region and north-western Russia's Leningrad region came back to routine training and daily life at their permanent bases," Matveyev stated.
The Emergency Election Sale is now live! Get 30% to 60% off our most popular products today!