Cahal Milmo
Independent.co.uk
April 4, 2014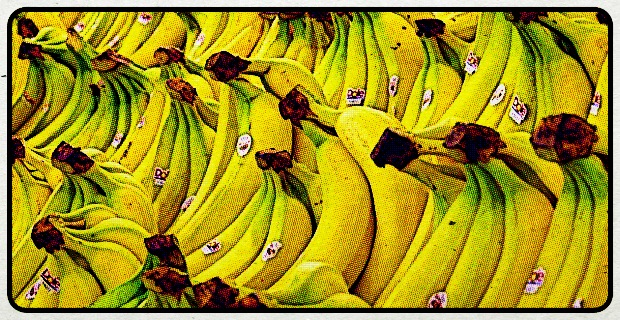 Scientists have warned that the world's banana crop, worth £26 billion and a crucial part of the diet of more than 400 million people, is facing "disaster" from virulent diseases immune to pesticides or other forms of control.
Alarm at the most potent threat – a fungus known as Panama disease tropical race 4 (TR4) – has risen dramatically after it was announced in recent weeks that it has jumped from South-east Asia, where it has already devastated export crops, to Mozambique and Jordan.
A United Nations agency told The Independent that the spread of TR4 represents an "expanded threat to global banana production". Experts said there is a risk that the fungus, for which there is currently no effective treatment, has also already made the leap to the world's most important banana growing areas in Latin America, where the disease threatens to destroy vast plantations of the Cavendish variety. The variety accounts for 95 per cent of the bananas shipped to export markets including the United Kingdom, in a trade worth £5.4bn.
The next evolution of activated nascent iodine, Survival Shield X-3, is back in stock at 50% off with double Patriot Points and free shipping!