Adam Taylor
Business Insider
October 13, 2012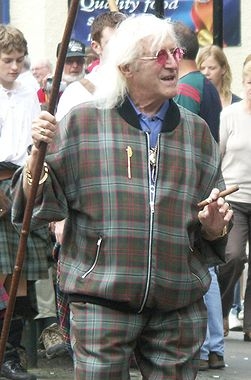 What's happening right now in the U.K. can probably be compared to the scandal that engulfed Penn State and Jerry Sandusky earlier this year.
[…] The BBC has just announced that it will be holding two internal investigations into widespread allegations of sexual abuse by the late television star Sir Jimmy Savile.
Savile was one of the U.K.'s most famous and long-running television hosts, presenting the weekly music show "Top of the Pops" for 20 years, and later his own show, "Jim Will Fix It," where he helped children achieve their dreams. He was well-known for his charity work — one obituary estimated he had raised over £40 million ($64 million) for charity, and given away as much as 90 percent of his own considerable wealth.