Stephen Dinan
Washington Times
May 5, 2014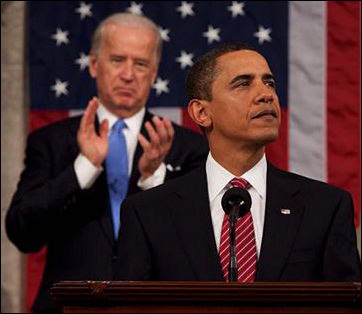 Vice President Joseph R. Biden on Monday backed away from his claim earlier this year that illegal immigrants "are already American citizens," saying that while he acknowledges they aren't actually citizens, they are still Americans.
"They are Americans. They may not be citizens, but they are Americans," the vice president told people gathered at his official residence for a Cinco de Mayo celebration Monday morning, according to the White House press pool report. "In the definition of Teddy Roosevelt, he said Americanism is not a question of birthplace or creed or line of descent, it's a question of principles, idealism, and character. And I would argue that those 11 million folks who have been here breaking their neck, working hard, they are Americans."
Mr. Biden also challenged House Speaker John A. Boehner to take up the Senate's immigration bill, which would grant a pathway to citizenship to most of the 11 million illegal immigrants now in the U.S.