Charlie Skelton
London Guardian
June 13, 2011
On his way back from Bilderberg, Alexei Mordashov, the Russian steel magnate, swept through the airport checkpoint in a window-tinted people carrier. Here he is, about to board his private jet at St Moritz airport: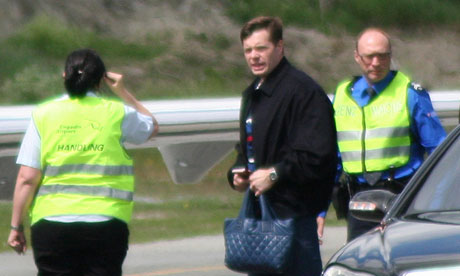 Photograph: Quierosaber
Nice bag. You don't get to be worth $18.5 billion without developing a taste for classy accessories. The only classier bit of luggage we saw all conference was this stylish holdall, carried by… well, see if you can guess from the legs. And the coat of arms on the side of the jet…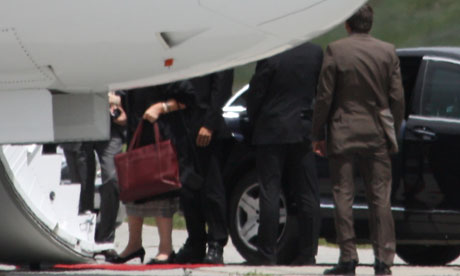 Photograph: Paul Dorneanu
That's right, delegate spotters, it's Queen Beatrix of the Netherlands! A shame we're only seeing her knees, and are denied our annual peek at her glorious Molly Sugden bouff. Still, we got to enjoy the two-tone swirls of Fu Ying (China's Vice-Minister of Foreign Affairs and current Chinese Ambassador to the UK) on Lord Mandelson's nature walk.
Here's a reminder: it's Fu Ying strolling with Neelie Kroes, European Commissioner for Digital Agenda and a Vice President of the European Commission.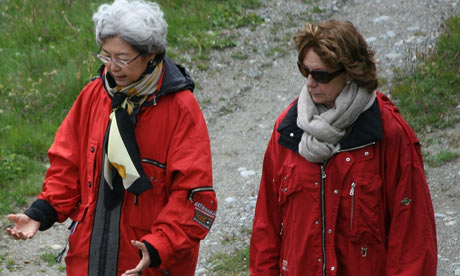 Photograph: Hannah Borno