Kurt Nimmo
Infowars.com
October 11, 2013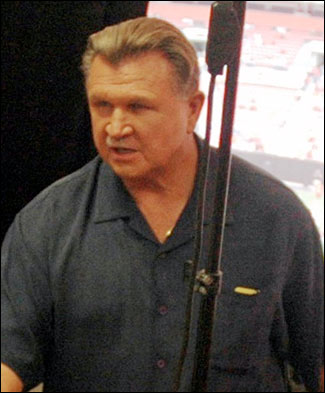 Former Chicago Bears coach Mike Ditka is sorry he didn't run for the Illinois Senate back in the day. If he had, Obama wouldn't be in the Oval Office now.
"Biggest mistake I've ever made," Ditka told The Dickenson Press on October 3. "Not that I would have won, but I probably would have and he wouldn't be in the White House."
The Super Bowl winner backed establishment stalwart, Arizona Republican Senator John McCain, and his running mate, reality television show star and Tea Party celebrity Sarah Palin, in the 2008 race.
On Thursday, McCain called the effort by a minority of House Republicans to defund Obamacare "a fool's errand" that resulted in what the establishment media bills as a partial shut down of the federal government, or at least its national parks.
Last month, McCain said the American people want Obamacare, that's why they re-elected Obama. He said "all of us should respect the outcome of elections, which reflects the will of the people," and accept the massive and deceptive government program that is so dysfunctional it cannot enroll Americans or put up a functional website.