James Staley
Las Cruces Sun
March 1, 2014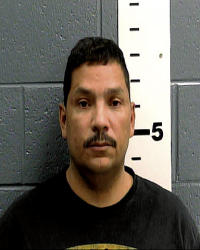 A Border Patrol agent has been jailed after a late night incident Wednesday in which police allege he threatened his family with a gun, shoved his wife then fatally shot the family dog.
Carmelo Diaz Jr., 44, has been charged with three felonies — two counts of aggravated assault against a family member and extreme animal cruelty — plus misdemeanor battery against a household member, according to a Las Cruces Police Department news release.
Diaz, of the 2500 block of Kentwood Court, is being held at the Doña Ana County Detention Center.
The Emergency Election Sale is now live! Get 30% to 60% off our most popular products today!