John Rosman
Fronteras
January 9, 2013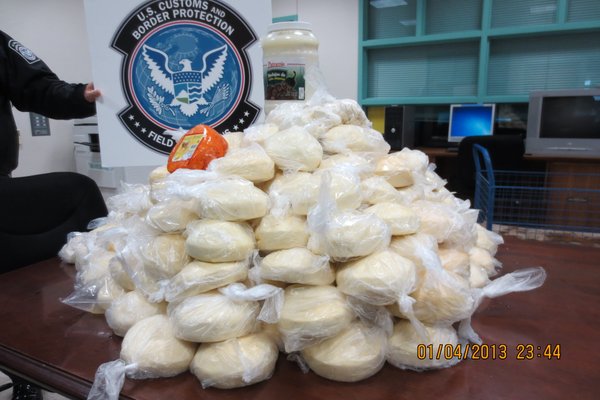 The U.S. Customs and Border Protection agents patrolling the Santa Teresa, N.M. port of entry were surprised to discover 230 pounds of cheese in a pickup truck late Friday night.
According to the press release "the contraband queso" was packaged in three large ice chests. Referring to the 10-pound range individuals are allowed to haul over the border, CBP Santa Teresa Port director Joane Thale-Lembo said, "This shipment certainly exceeded that quantity and was therefore seized and destroyed."
The 50-year old Colorado driver was charged a $300 civil penalty. Unfortunately, the CBP never specified the intent of the cheese smuggler. I would like to think he was seeking to make the world's largest nacho plate. I guess we'll never know.
We are now accepting pre-orders for our healthy and delicious storable food. Stock up today!