Anne Shieber
Mackinac.org
August 10, 2012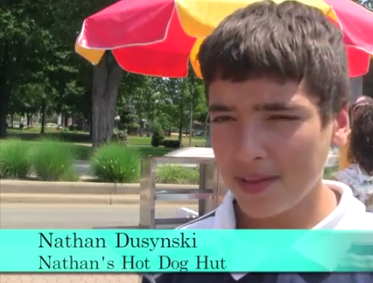 Several weeks after a city zoning officer shut down his hot dog business, 13-year-old Nathan Duszynski and his parents are homeless.
The family was hoping Nathan's hot dog cart could help them through a difficult time. Nathan's mother, Lynette Johnson, suffers from epilepsy and his stepfather, Doug Johnson, has multiple sclerosis. Their illnesses have restricted them from finding permanent, full-time work.
The family receives about $1,300 a month in disability payments, Medicaid and food assistance. The three are having a hard time staying together. MLive confirms what the Mackinac Center learned Thursday — Nathan and his mother are staying at the Holland Rescue Mission.
Fight against the globalists with one of nature's greatest essentials. Survival Shield X-2 is now back in stock at 60% off!