Charlie Savage
NY Times
November 9, 2012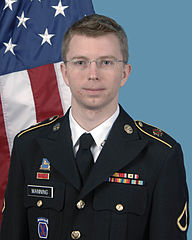 The Army private accused of leaking hundreds of thousands of military and diplomatic documents to the anti-secrecy group WikiLeaks has notified a court-martial judge that he may plead guilty to at least some of the actions he is accused of, according to David Coombs, his lawyer.
The offer is not part of a plea deal with prosecutors in exchange for dropping or reducing some charges or a particular prison sentence. The defendant, Pvt. Bradley Manning, would still face trial on a set of other charges.
They include several charges related to the various files and archives he is accused of leaking, including failure to obey a lawful order, transmitting classified national defense information to someone not authorized to receive it and stealing government property. The most serious charge he faces is aiding the enemy, which could result in a life sentence.
The Emergency Election Sale is now live! Get 30% to 60% off our most popular products today!