Matt Williams
Guardian.co.uk
August 10, 2012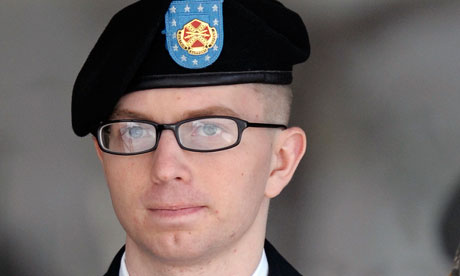 The harsh conditions forced upon Bradley Manning in military detention have been laid out in detail as part of a court filing in which the US army is accused of a "flagrant violation" of his right not to be punished prior to trial.
The Article 13 motion, published Friday by Manning's civilian lawyer David Coombs on his website, claims that Manning, who is accused of leaking state secrets to WikiLeaks, was held in a 6×8 ft cell for 23 to 24 hours a day. In addition, when not sleeping, Manning was banned from lying down, or even using a wall to support him.
The motion also claims that Manning was punished through "degradation and humiliation", notably by forcing him to stand outside his cell naked during a morning inspection. This, his Coombs claims, was "retaliatory punishment" for speaking out over his treatment.
Eliminate unwanted invaders from your body with Living Defense Plus now at 50% off!