Michael Graham
April 21, 2010
This is NOT a parody. It's not a poster put up by some kooky student or lone Left-Wing agitator. This is an official poster for an official, school-sponsored symposium at Brandeis University: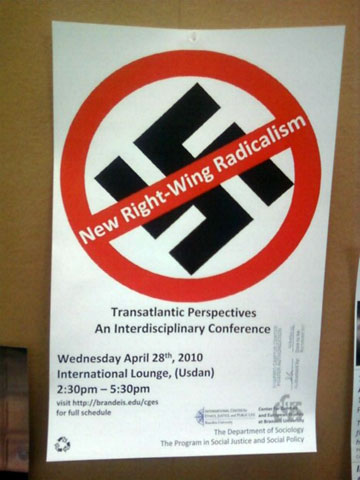 The symposium will be a look at the American Right from a "neo-Nazi" perspective. And when Brandeis says "Neo-Nazis," they mean "tea partiers." Think I exaggerate? Check out the web page for the event: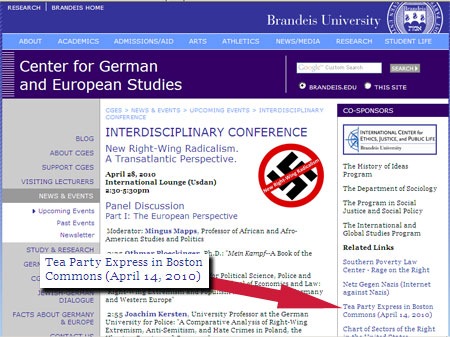 Getting the message, Tea Partiers? A "related link" to this symposium on "Right-Wing Radicalism" is a link to OUR Tea Party event on Boston Common. Heil Palin!
Be sure to give your body the powerful multivitamin formula it needs with Vitamin Mineral Fusion now at 40% off!