Curtis M. Wong
The Huffington Post
July 14, 2010
The UK Ministry of Defence's "combat aircraft of the future" — a state-of-the-art jet capable of deploying weapons and bringing back intelligence without human guidance — made its long-awaited debut at a ceremony Monday.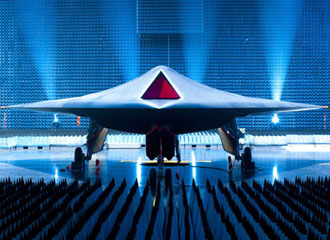 Named after the Celtic god of thunder, the Taranis comes equipped with advanced stealth technology. Unlike the current generation of propeller-driven unmanned combat air vehicles (UCAV), the Taranis would therefore be able to carry missiles into regions where the military does not have air dominance, the AFP reports.
Initially budgeted at 125 million pounds, the Taranis was originally scheduled to enter ground testing last year in time for military use this year. Instead, the aircraft set producers BAE Systems back an estimated 143 million pounds, and flight testing is expected to commence next year.
{openx:49}