Kurt Nimmo
Infowars.com
February 20, 2013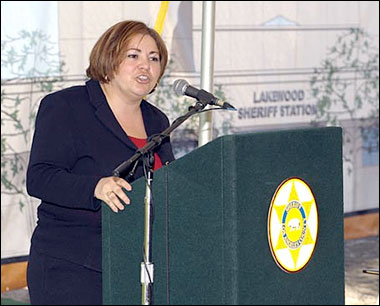 Rep. Linda Sánchez, a California Democrat with a history of attacks on the Second Amendment, introduced H.R. 793 last week. The proposed legislation calls for an excise tax on concealed carry and a federal buyback program. It is co-sponsored by a number of Democrats in the House, including the notorious gun-grabber Rosa DeLauro.
In January, DeLauro introduced a similar bill, H.R. 226, the Support Assault Firearms Elimination and Reduction for our Streets Act. DeLauro's bill promised a tax break for gun owners if they turned over their firearms to the government. DeLauro's bill was referred to the House Committee on Ways and Means and the Committee.
Democrats around the country have intensified their efforts to rollback the Second Amendment following Obama's "gun violence" speech on January 16 and the Sandy Hook school shooting in December.
On Tuesday, the Tarrant County Democratic Party in Texas said it wants to run background checks on customers purchasing guns at events held on city property. On Monday, legislators in the Colorado House passed four anti-Second Amendment measures. Also on Monday, Democrats in Minnesota failed to get the Senate to impose a ban on so-called assault weapons and high-capacity magazines. A large number of Second Amendment supporters turned out for hearings on gun legislation in the state.
Meanwhile, in Texas, Rep. Steve Toth has proposed legislation that would prevent police from acting on any federal orders to confiscate assault rifles and ammunition magazines. Toth's proposal would create a Class A misdemeanor for police enforcing any new federal gun regulations and would establish cause for the state attorney general to sue individuals who seek to enforce new federal gun regulations, the Associated Press reported on Tuesday.
The Reopen America Back to School Special is now live! Save up to 60% on our most popular items!