Alison Young
USA Today
February 26, 2013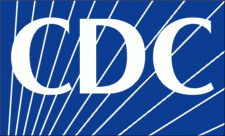 Laboratories at the Centers for Disease Control and Prevention have been repeatedly cited in private government audits for failing to properly secure potential bioterror agents such as anthrax and plague, and not training employees who work with them, according to "restricted" government watchdog reports obtained by USA TODAY.
"These weaknesses could have compromised [CDC's] ability to safeguard select agents from accidental or intentional loss and to ensure the safety of individuals," according to a 2010 report by the Department of Health and Human Services' inspector general.
The IG probed federal lab security after a scientist at an Army lab was implicated in the anthrax attacks in 2001. The IG also noted problems with CDC lab security in reports from 2009 and 2008.
Our 4th of July Super Sale has been extended! Get double Patriot Points and free shipping on the hottest items!