Mamta Badkar
Business Insider
February 28, 2014
The Chinese yuan fell 0.9% to a 10-month low of 6.1808 per dollar in Shanghai, the most on record going back to 2007, report Fion Li and Kyoungwha Kim at Bloomberg News.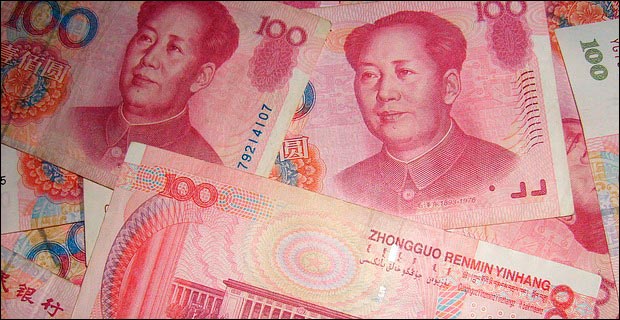 This is the largest drop since the revaluation in 2005, reports Fiona Law at The Wall Street Journal.
The People's Bank of China (PBoC) fixed the yuan at 6.1214 per dollar, according to the China Foreign Exchange Trading System.
The Reopen America Back to School Special is now live! Earn double Patriot Points on our hottest items!