Police on Friday arrested a suspect in connection with various suspicious packages sent to numerous Democrat operatives.
Hundreds of Trump stickers smattered across the suspect's van leave no doubt the 56-year-old "white male" taken into question was a Trump supporter.
Here's a close-up of the stickers, as found across the web.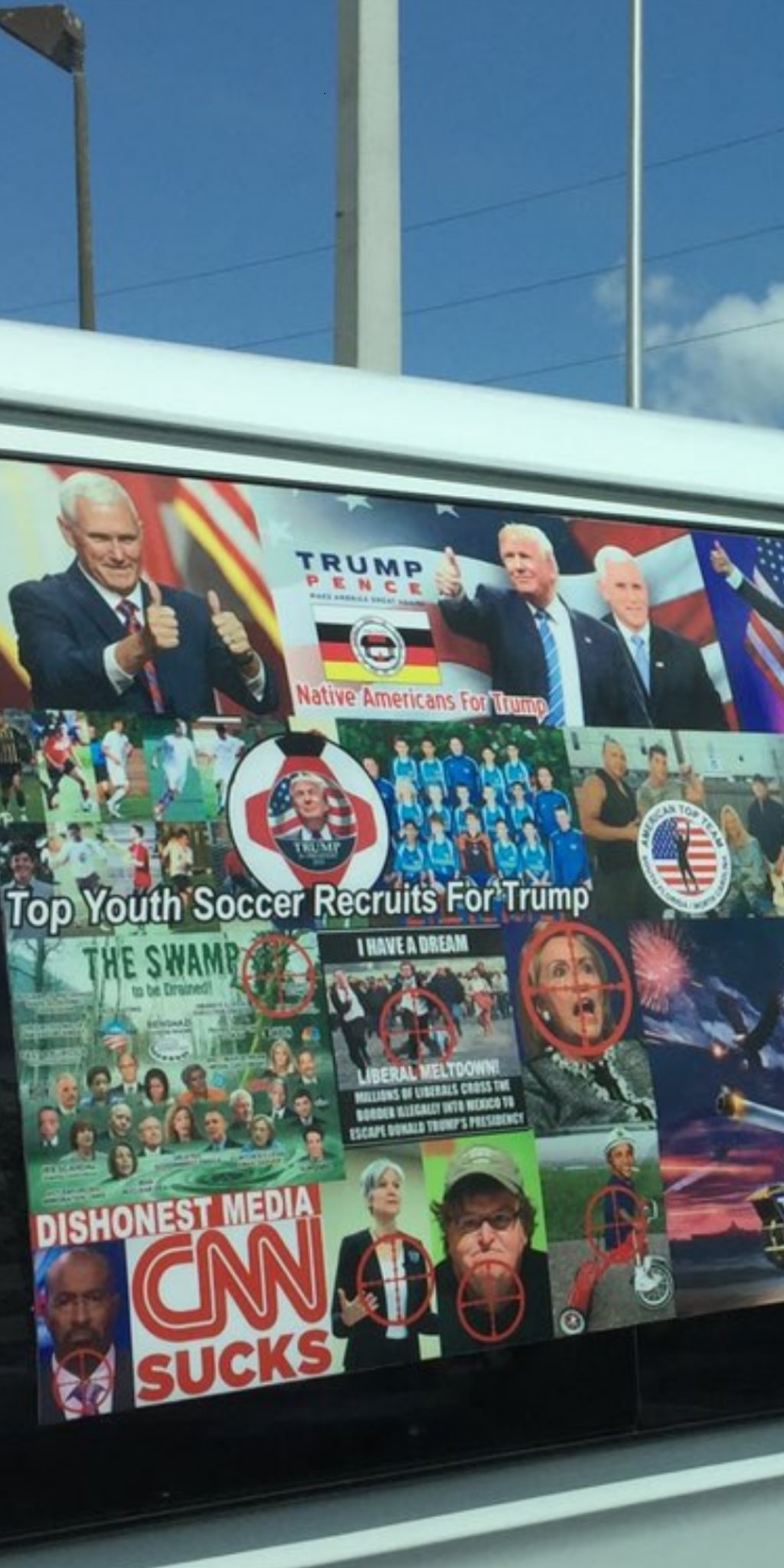 My co-producer @DavidCypkin took these pics December 2017 at The Shoppes at the Waterways in Aventura, Florida. The van was regularly parked overnight outside a kosher market over a 1+ year period. He believes it may be connected to the bomb suspect and has contacted @FBI. pic.twitter.com/zQaggIGrVB

— Billy Corben (@BillyCorben) October 26, 2018
Update: Police have identified the suspect as Cesar Altier Sayoc.
"Sayoc is 54 years old and is a resident of Aventura, Florida," according to Heavy.com.
PICTURED: Cesar Altier Sayoc, Trump-supporting, 'bomber' who 'sent suspicious packages to 12 liberals' is arrested https://t.co/8LauEbke3p pic.twitter.com/gbwO7VeiIO

— Daily Mail US (@DailyMail) October 26, 2018
Tune in to the Alex Jones Show for the latest breaking analysis at infowars.com/show.
Fake Bomb Patsy Identified Cesar Altier Sayoc Suspect Was Known To Law Enforcement

Pipe Bomb Hoax Is A Test, Bigger Event Coming

The Reopen America Back to School Special is now live! Earn double Patriot Points on our hottest items!