Kristin Giannas
ClickOrlando.com
January 9, 2013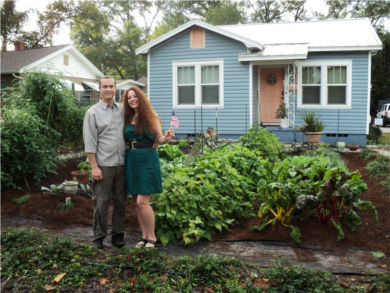 Photo courtesy Jason and Jennifer Helvenston
A College Park couple's vegetable garden is on the chopping block again after the city threatened fines if they don't uproot it by Thursday, according to the Institute for Justice Florida Chapter.
Jason and Jennifer Helvenston are launching "Plant a Seed, Change the Law," a protest of Orlando's law, which they say violates their constitutional right to peacefully use their property to grow their own food.
In November, Local 6 broke the story about the controversial garden after the city told the Helvenstons their 25-by-25-foot front yard vegetable garden was not in compliance with the city's code.
The Reopen America Back to School Special is now live! Save up to 60% on our most popular items!