Infowars.com
January 8, 2013
Florida Atlantic University (FAU) Communication professor James Tracy postulated that "crisis actors" may have acted out roles simulating distraught parents, murdered teachers, and children portrayed to be dead in the Sandy Hook shooting, according to the Sun Sentinel.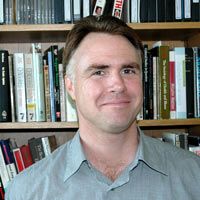 James Tracy
PhD, University of Iowa
"As documents relating to the Sandy Hook shooting continue to be assessed and interpreted by independent researchers, there is a growing awareness that the media coverage of the massacre of 26 children and adults was intended primarily for public consumption to further larger political ends," Tracy wrote on his blog site memoryholeblog.com where he lists a timeline of the events of the Sandy Hook tragedy as they played out in real time.
If you've never heard of "crisis actors" you're not alone, but a quick visit to CrisisActors.org should fill you in.
Google lists a summary of the site as follows: "Helping schools and first responders create realistic drills, full-scale exercises, high-fidelity simulations, and interactive 3D films." Tracy's blog further notes, "The entourage's personnel are 'available nationwide for active shooter drills and mall shooting full-scale exercises.'"
Before you can create an account on CrisisActors.org, the site also asks if you've undergone any Homeland Security training: "Do you have a certificate for any course completed at http://training.fema.gov?"
"After such a harrowing event why are select would-be family members and students lingering in the area and repeatedly offering themselves for interviews?" Tracy curiously asks. "A possible reason is that they are trained actors working under the direction of state and federal authorities and in coordination with cable and broadcast network talent to provide tailor-made crisis acting that realistically drives home the event's tragic features."
FAU distanced themselves from the educator's opinions saying that Tracy "does not speak for the university."
What would it take to convince Tracy otherwise? Show the footage, he says.
"No photographic or video footage of the crime scene have been made publicly available and major media have to a large degree based their conclusions on Connecticut Medical Examiner H. Wayne Carver's verbal account of the postmortem which is at best ambiguous," Tracy stated on his blog.
"Is it possible that such actors were utilized in Newtown to control the event's depiction and magnify its effect on public opinion? With the exception of police and government officials, the shocked and grief-stricken students, family members and pedestrians captured in photos from the shooting's aftermath are almost entirely anonymous. Further, the suggestion of collaborative efforts between journalists and families is evident in many of the interviews with family members…" Tracy lists the following video as an example of one such exchange:
The Reopen America Back to School Special is now live! Earn double Patriot Points on our hottest items!